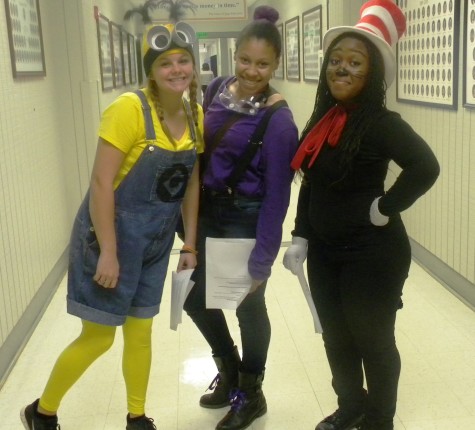 Myshael Thompson, News Writer
The week of Homecoming is a traditional experience that allows the whole school to come together in unity and spirit. Students of each class look forward to the eventful week with determination to stand out and have more... Read More »
January 13, 2015
Kelli Sellers, News Writer
Math teacher Dawn Cabrera has assigned her classes a year-long research project.  Students were given topics about early mathematic civilizations – such as Mayans and modern math – or mathematicians – like Euclid and... Read More »
April 4, 2014
View All »
Email Updates
Enter your email address below to receive our daily email updates.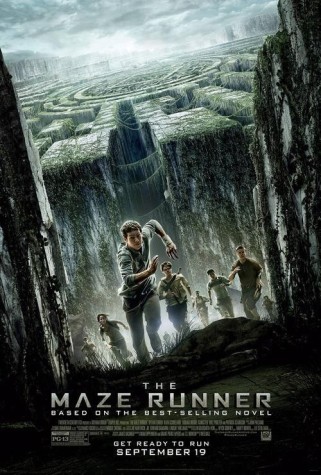 Jordan Magner, News Writer
When Thomas wakes up in the lift, the only thing he can remember is his first name.  His memory is blank.  But he's not alone…  James Dashner, critically acclaimed... Read More »
January 13, 2015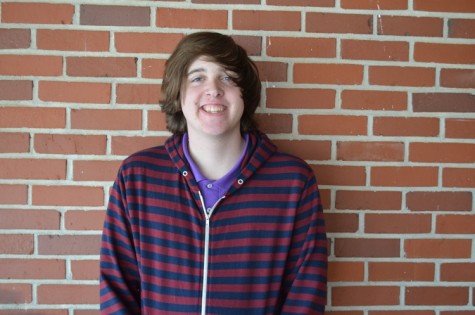 Oswald scores placement in All-State band
April 4, 2014
"Kenny has a natural, innate musicianship that is impossible to teach," Montevallo High School Marching... Read More »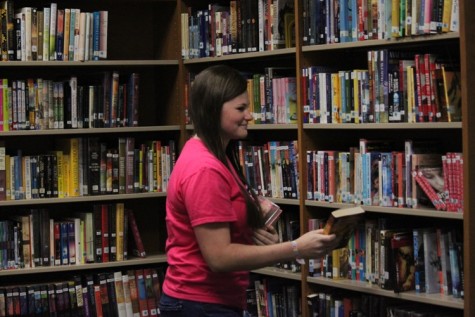 Hamby excels on the court and in class
April 3, 2014
Senior Kirklynn Hamby exemplifies the well-rounded student through her dedication to sports and academics. Hamby... Read More »
Atrox haunted house offers frightening experience
October 31, 2013
Atrox Factory, a haunted house in Leeds, Alabama, is only open during October and changes features and... Read More »
View All »
Seth Hawks, News Writer
When you think of dinner, do you think about mashed potatoes, steak and green beans?  When I think about dinner, I think about those, but also where they came from.  I feel... Read More »
April 3, 2014
Apple's iOS7 brings changes to iPhone
September 26, 2013
Apple launched its new software update, iOS7, Wednesday, Sept. 18. The new update offers a whole new... Read More »
Playoff games needed in college football
December 7, 2012
An unusual controversy that surfaces toward the end of the college football season is the Bowl Championship... Read More »
Romney is choice for improving U.S. economy
November 6, 2012
    Mitt Romney has a five point plan in order to receive your vote. As the Governor of Massachusetts... Read More »
View All »
Recent Sports Scores
Friday, August 26

Football

MHS 59 - West Blocton 34
Brandon Ibrahim, Sports Writer
MHS v. Holt     The Bulldogs faced off with Holt Friday, Sept 12, and, in an intense game that came down to the last second, Montevallo pulled out a victory, 51-48. The Bull... Read More »
January 13, 2015
Bulldogs regroup after loss to Locust Fork
January 13, 2015
MHS v. Locust Fork     Montevallo took on Locust Fork at home Friday, Aug. 22. Although the Bulldogs fou... Read More »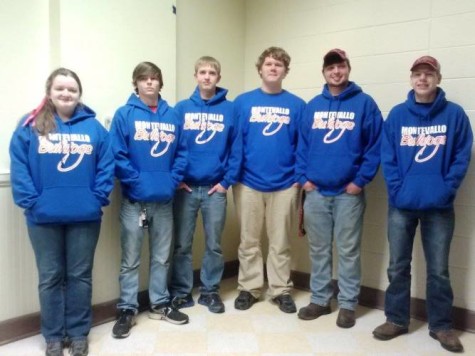 Fishing team attends area tournaments
April 4, 2014
Montevallo High School's newest sporting team is the fishing team. Members include seniors John Wagner,... Read More »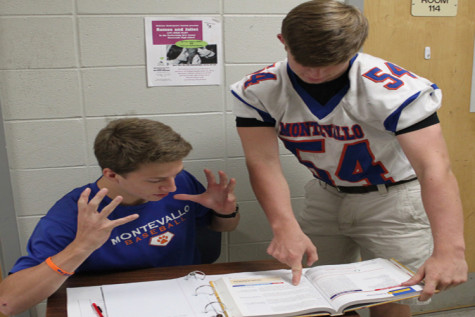 Terrill leads as a student-athlete
October 31, 2013
This year marks senior Aaron Terrill's tenth year of playing football. Terrill plays linebacker and... Read More »
View All »
Polls
Loading ...