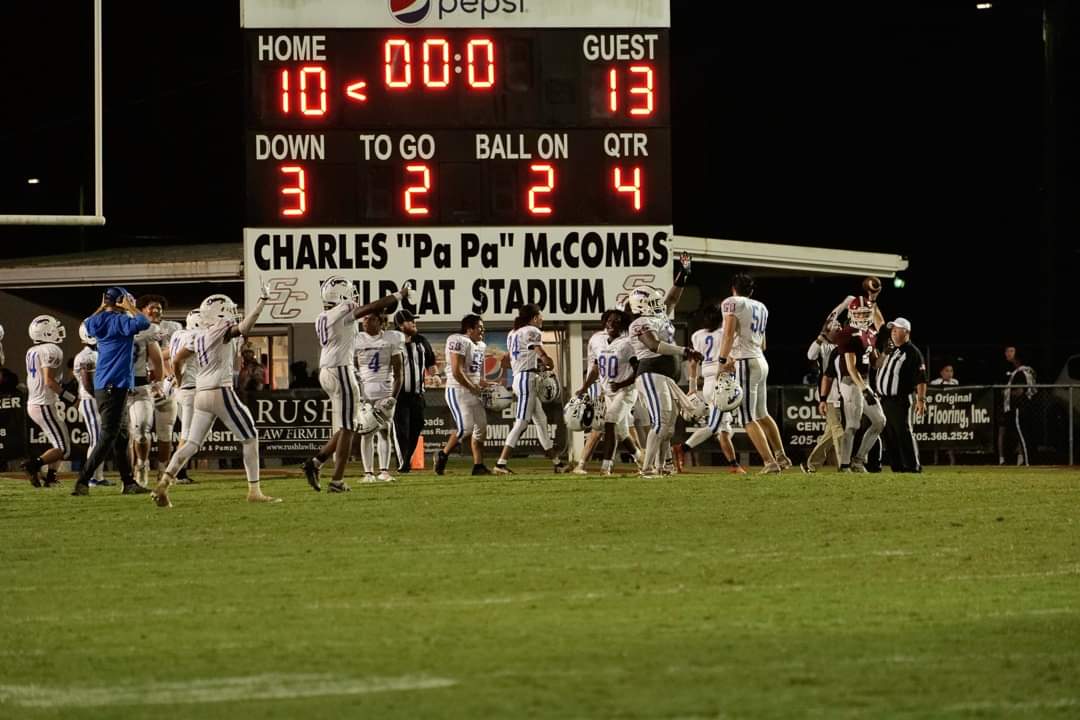 It's the first football game for our Bulldogs at Shelby County. Our players had to deal with rain throughout the game. The Wildcats really challenged the Bulldogs on their first time being on the field. The Wildcats kept using their timeout during the first half quarters of the game and did not have any second half of the game. Which they may regret later.
The Wildcats took the lead in the first half with a field goal of three points. After an amazing show from the bands, of the Wildcats and the Bulldogs, the MHS returned with a touchdown making it seven to three. The Bulldogs scored another touchdown in the third quarter making it thirteen to three and they kept it that way till the end of the game.
Montevallo won their first game of the season. The crowd went wild when the clock hit zero. The football team surrounds one of their football coaches. All the kids at Montevallo went down to the field and sang their alma mater songs all lined up.
Come out tonight to support the Bulldogs in their game against Hale County!