Important Information for Seniors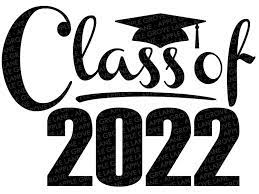 As the second semester begins, seniors prepare to graduate and wrap up their high school career. A lot of events are coming up, like prom, senior fun day, and AP exams. There's a lot of information that seniors and parents should be aware of, and there will be more coming. Here is a checklist of upcoming events to make sure we are all prepared for the beginning of this semester:
Cap and Gown pictures- February 1st

Vote for Who's Who and Class Favorites- due February 2nd

Team pictures- February 3rd

Senior pictures (of friends at school events) for the yearbook- due February 11th

Senior Profile for the yearbook- due by February 18th

Then and Now pictures for the yearbook- due by February 18th

$100 Senior Fee- due ASAP

All other outstanding fees- due ASAP

Yearbook ads- due by March 4th
Send all of your yearbook information to Ms. Fricke at [email protected]. Make sure that you are checking the senior Schoology group regularly for more updates throughout the rest of the year. Keeping on top of new information can reduce stress for students, parents, and teachers. If you have any questions, you can ask our senior coordinators Ms. Cabrera and Ms. Pastor. You can contact them at their emails, [email protected] and [email protected].