The Hunger Games intrigues readers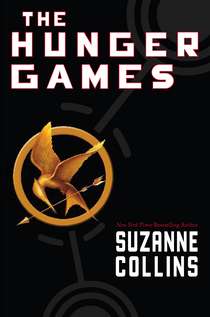 The Hunger Games was published September 14, 2008. Since then, teenagers across the country have become obsessed with this intense story. The novel's popularity has earned it bestseller status according to The New York Times, USA Today and The Wall Street Journal.   
    Stephanie Meyer, author of Twilight, reviewed the book.
    "I was so obsessed with this book I had to take it with me out to dinner and hide it under the edge of the table so I wouldn't have to stop reading," Meyer said.  "The story kept me up for several nights in a row, because even after I was finished, I just lay in bed wide awake thinking about it. . . .The Hunger Games is amazing."
    I agree with Meyer completely; though I did not smuggle the book into restaurants, I stayed awake night after night in order to finish the book and begin with the sequel.  Suzanne Collins authored two more books in The Hunger Games series:  Catching Fire, which came out September 1, 2009 and Mockingjay, which came out August 24, 2010.  Collins wrote the trilogy with the thought of the aftermath of violence and war in the potential future.                                                                              
    The Hunger Games's setting is the aftermath of an obliterated North America, in a nation identified as Panem. Panem consists of twelve districts and is ruled by the Capitol.  As punishment for a previous rebellion against the Capitol, every year, one boy and one girl between the ages of 12 and 18 from each district are selected by lottery and forced to participate in the Hunger Games, a televised event in which the participants, or "tributes," must fight to the death in a terrifying, outdoor arena, controlled by the Capitol, until only one remains.  
    As demented as this sounds, a twelve year old girl from district twelve, Primrose, was picked for the 74th Games.  Knowing that Primrose would not be able to make it out of the Games alive, Katniss Everdeen, Primrose's older sister, volunteers to take her place.
    The adventure, drama and tragedy of The Hunger Games will keep you flipping pages and only wanting more.
    The film The Hunger Games hits theaters Friday, March 23, and is filled with action, drama and Sci-Fi, which will surely bring in teenagers and parents alike by the thousands. Gary Ross, director of The Hunger Games, has high hopes for the movie. The cast includes Jennifer Lawrence as Katniss Everdeen, Liam Hemsworth as Gale Hawthorne and Josh Hutcherson as Peeta Mellark.
    Although the plot of The Hunger Games is intriguing, the development of the characters and their struggles keep readers turning the pages.  I am looking forward to the movie; I plan to be propped up in the theater opening night with a large bowl of popcorn, ready to travel to Panem and fight with Katniss.