Dawgs baseball opens the season with a win
The Montevallo Bulldogs varsity defeated Pleasant Grove 11-0 on Monday as two pitchers combined to throw a shutout. Montevallo Bulldogs Varsity secured the victory thanks to seven runs in the second inning.  Blaine Carstensen, Josh Mims, Cody Posey, Grant Cordes, Baxley Shores, and Robbie Gallagher all contributed in the big inning with RBIs.
 In the first inning, Montevallo got their offense started when Posey singled on a 3-2 count, scoring one run. The Dawgs tallied seven runs in the second inning.  Carstensen, Mims, Posey, Cordes, Shores, and Gallagher each drove in runs during the inning. 
Mims took the win for the Bulldogs. He surrendered zero runs on one hit over four innings, striking out eight and walking zero.  Dreyer threw one inning in relief out of the bullpen. In total, the boys collected eight hits on the day.  
Carstensen and Malik Inabinette each collected multiple hits on the day.  Carstensen led the team with three hits in three at bats. Defensively the Dawgs played perfectly and didn't commit a single error in the field. Wesley Burdett had nine chances in the field, the most on the team. 
When asked how the first game of the season felt, Senior Josh Mims said, "Felt great. It felt amazing to be back out there with all my brothers playing the game we love. It's the first win of many with this group of guys!"
About the Writers
Cody Posey, Reporter
Junior Cody Posey is a first year member of WDOG and Spotlight. At school he is in 3 honors classes and a member of the Future Teachers of America. Outside...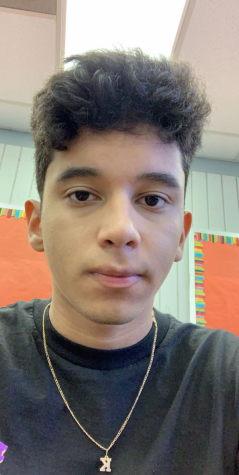 Kelmy Lemus, Reporter
Junior Kelmy Lemus is a second year member of WDOG and SPOTLIGHT.  He plays soccer and is a member of the Math Team.  Lemus enjoys napping and watching...