Bulldogs suffer fourth loss
Hang on for a minute...we're trying to find some more stories you might like.
After suffering their third loss to Bibb County the previous week, the Bulldogs come into the Greene County game hopeful for a win. The Dogs ultimately lost their sixth game of the season, 20-42, Friday, Oct. 6.
"Our kids hung tough and kept us in the game for almost three quarters," head coach Brandon Wilcox said. "When Jay went down it took some wind out of our sails and we never quite regrouped. We have to do a better job of focusing on the controllables and finishing the ball game."
On the first possession of the ball, the Tigers showed an aggressive offense by scoring the first touchdown of the night. The Bulldogs responded with junior Jay Sullens throwing a 58-yard-pass to sophomore Jabrian Sullens setting up for a touchdown.  Freshman Orlandis Weeks scored the first touchdown for the Dogs.  The Bulldogs got the 2-point conversion making the score 8-6.
For the first three quarters, both the Tigers and the Bulldogs continued to fight back and forth. Both sophomores Davion Gilbert and JJ Evans gained valuable yardage throughout the night. But after Sullens got hurt, it was hard for the guys to execute plays and defend against the Tigers.
After 21 unanswered points from the Tigers, the Bulldogs were defeated with a the final score is 20-42 making it their fourth loss and third area loss.
"I feel like we didn't play defense good and we had too many turnovers," senior Tavarius Holman said.
Sullens had 13 completions of 25 attempts passing, gaining 171 yards and a touchdown. He also had 20 rush attempts for two touchdowns.
Gilbert had 5 for 71 yards.
Evans had 2 catches for 36 yards getting a touchdown for the Dogs.
"It was a good game but we made a couple of mistakes that cost us in the long run," senior Daqwan Bryant said.

About the Contributors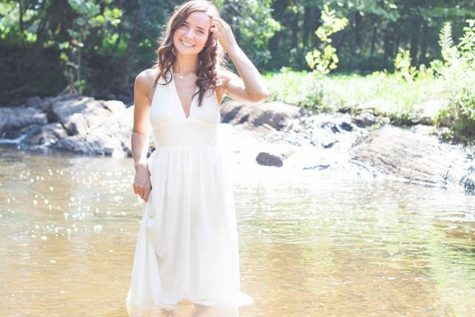 Caroline Landers, News Writer/Reporter
Senior Caroline Landers is a second  year news writer and reporter for SPOTLIGHT and WDOG. She plays volleyball and soccer for the Lady Dogs. She is a member of FEA, Big Brother Big Sisters, Mu Alpha Theta, the National Honor Society, and Pep Club. In her free time, she enjoys watching Grey's Anatomy and any other time you'll find her working at Olive Garden.
.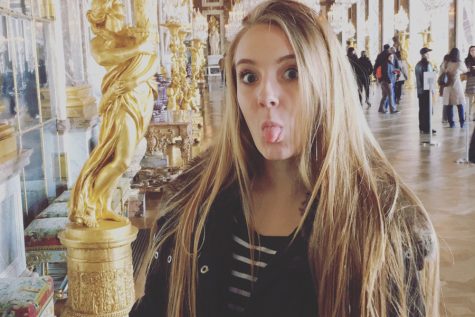 Amanda Buttgereit, News Writer/Reporter
Junior Amanda Buttgereit is a second year member of SPOTLIGHT and WDOG. She is a soccer player involved in many different activities including Student Institute, SGA, Big Brothers Big Sisters, and FTA.  Buttgereit loves watching her favorite sports teams including the KC Royals, Missouri Tigers, and the Auburn Tigers. Her dream job is to be a Nurse Anesthetist after becoming a Navy Medical Corpsman. Her hobbies include making puns, sleeping, and binge watching Netflix shows like The Office, Scream, and Parks and Rec.