Heritage Panel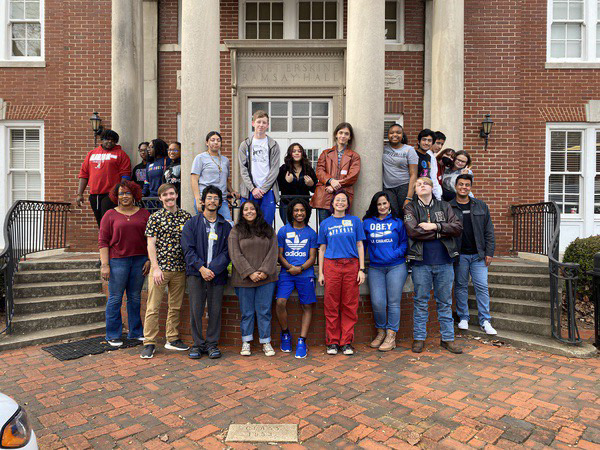 In 2021 MHS Spanish teacher Mrs.Carlos came up with this group called the heritage panel. This group is made up of a handful of students selected by teachers and staff. The heritage panel is made up of different races of students from MHS, they discuss the struggles that they may face in the real world because of their ethnicity.
When asked about the Heritage Panel Mrs.Carlos said,"The Heritage Panel program empowers a diverse group of student leaders to make their school a more inclusive and welcoming place. I think it has helped the participants to discourage bullying and harassing behavior around them and try to be more open-minded and understanding of the different challenges and diversities  that Montevallo high faces."
Jamal Henderson is a returning Heritage Paneler, and when asked about the heritage panel he said,"heritage panel is a great opportunity to learn about other cultures and other people's perspectives. For me it truly was a revolutionary experience in my life."
If you have any questions about the Heritage panel or would like to join Heritage panel please do not hesitate to contact Mrs.Carlos via email or you can talk to her in person. She is located in the Alice Boyd building.