Band participates in local Veteran's Day Program
Hang on for a minute...we're trying to find some more stories you might like.
Montevallo Elementary school held a Veteran's Day program to honor all veterans, Tuesday, Nov 7.
"I feel like this program was really great for the kids," special ed teacher Amanda Clowers said. "A lot of them don't have veterans in their family.  The program gives them an opportunity to learn about veterans and our country.."
There were two programs, one for kindergarten through second grade; and one for third through fifth grades.
The younger children attended the raising of the flags ceremony, where the MHS band played the national anthem. The Boy Scouts then raised the flag for everyone to see. Local veteran, Loren McAnally, taught the children about saluting, when it is appropriate and how to do it. Another local veteran, Gene Ramsay, played Taps on his trumpet.
In the second program, the parents and older children had an opportunity to honor veterans. The band played the national anthem. McAnally spoke about the song Taps. The keynote speaker, local veteran Monty Royster, spoke about his experiences in the military. Finally, the band played the military branch medley and the veterans each stood up for their branch's anthem.
"It was really cool getting to learn more about the veterans and Taps," second grader Cristi Anthony said.
The program taught the children about saluting, Taps, and to be thankful for their rights.
"I thought it went great," veteran Loren McAnally said. "They started this program five or six years ago and I've come every year.  It is a great program for the school."

About the Contributors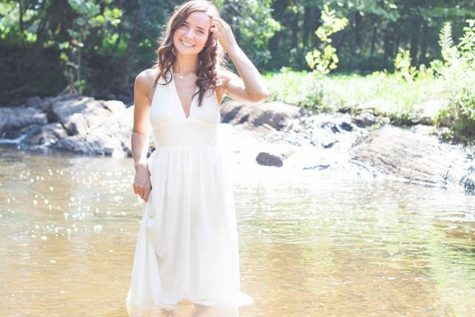 Caroline Landers, News Writer/Reporter
Senior Caroline Landers is a second  year news writer and reporter for SPOTLIGHT and WDOG. She plays volleyball and soccer for the Lady Dogs. She is a member of FEA, Big Brother Big Sisters, Mu Alpha Theta, the National Honor Society, and Pep Club. In her free time, she enjoys watching Grey's Anatomy and any other time you'll find her working at Olive Garden.
.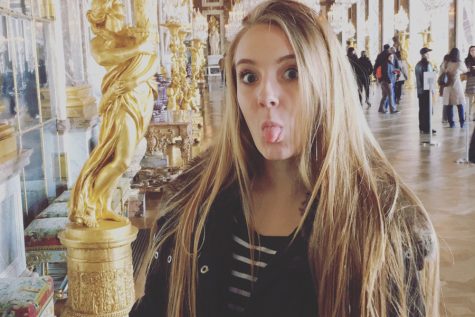 Amanda Buttgereit, News Writer/Reporter
Junior Amanda Buttgereit is a second year member of SPOTLIGHT and WDOG. She is a soccer player involved in many different activities including Student Institute, SGA, Big Brothers Big Sisters, and FTA.  Buttgereit loves watching her favorite sports teams including the KC Royals, Missouri Tigers, and the Auburn Tigers. Her dream job is to be a Nurse Anesthetist after becoming a Navy Medical Corpsman. Her hobbies include making puns, sleeping, and binge watching Netflix shows like The Office, Scream, and Parks and Rec.