Republican primaries capture voters' attention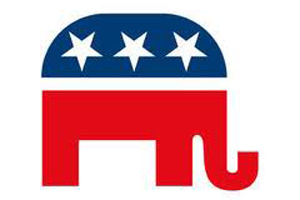 Now that the year 2012 has rolled around, Americans across the country are impatiently waiting for November to make its appearance on the calendar.  Not for grandma's turkey and dressing, but for something a little more momentous: the presidential election.
    This year, President Obama will have to try and ward off the contenders for his job, and hope to remain in office for a second term.  He will certainly have his hands full with the front runners of the republican party, who are beginning to make a big stand throughout the past few primaries and caucuses. 
    While these two categories will not top cable viewing charts, they are incredibly important when it comes down to where the candidates stand within their own parties, and give insight as to how everything works behind the scenes. A caucus is a private meeting of members of a political party to plan action or to select delegates for a nominating convention, while a primary is simply an election held to nominate a candidate for a particular party or a forthcoming election for public office.
    Many of these will be held from now until November, the most recent of which was the primary Saturday, Jan. 21, in South Carolina.  Upcoming election events include Tuesday, Jan. 31, Florida's primary; Saturday, Feb. 4, Nevada's caucus; and the more relevant of these Tuesday, March 13, Alabama's primary.  All of these will be covered and aired by the major news stations.
    As intelligent Americans, knowing who the candidates are, and what they stand for is a major deciding factor in voting.  Listed below is a quick synopses of the republican candidates.
    Newt Gingrich, former Speaker of the House out of Pennsylvania, was a political consultant and author, and is close to leading the polls. He has shown his leadership and financial savvy by passing a balanced budget that settled over $400 billion dollars in debt.
    Ron Paul is also a major runner here. The Texas representative believes firmly in liberty, human rights and financial market reforms. He is known among both his colleagues in Congress and his constituents for his consistent voting record in the House of Representatives.  Dr. Paul never votes for legislation unless the proposed measure is expressly authorized by the Constitution.
    The well known former Governor of Massachusetts, Mitt Romney, secured the spot as front runner after taking both Iowa (though now contested) and New Hampshire.  Romney also displays excellent political and financial savvy, as he restructured and consolidated government programs, paring back where necessary and finding efficiencies throughout that saved an economy that was quickly going downhill.
    After barely losing the Iowa caucus to Romney (though now contested), Rick Santorum, former senator from Pennsylvania, continues to try and catch up, and take the lead. Santorum has become one of the most successful government reformers in history, taking on Washington's powerful special interests from the moment he arrived in the nation's Capitol.